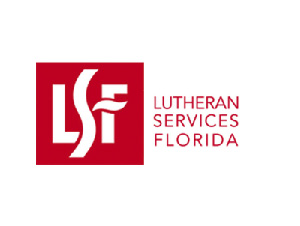 LSF is excited to announce Mike Carroll's promotion to Chief Operating Officer (COO) for our organization. After a successful career with the Florida Department of Children and Families, Mike joined LSF in 2018 to build and grow our Family Focus area, a division of social services programs focused on children and families. In his new role as COO at LSF, Mike will manage the day-to-day operations of all LSF's lines of service including LSF Family Focus, LSF Head Start and LSF Health Systems. Working closely with Sam Sipes, CEO, Mike will continue to champion our mission, vision and values throughout the organization.
One of Mike's biggest strengths is advocating for vulnerable children and families which is clear in LSF's expansion of child welfare and related programs across the state. His compassion for those in need shows through in all the work he does throughout LSF. Mike also believes strongly in the power of community and giving back and is excited to see the children we serve receive gifts during this holiday season through the LSF Christmas Angel Drive as he knows the traumatic events children at risk of neglect and abuse have experienced. A gift for them helps bring a little normalcy to a young life that has experienced more trauma than most of us could ever imagine.
We ask that you join us in helping Mike and the Family Focus program bring that normalcy to the children we serve this year by joining our Christmas Angel Drive. Would you, your business, or organization be willing to sponsor Christmas Angels? Deadline for gifts is December 4th.
There are three ways to give:
Provide Gifts for Specific Angel(s)
Each Angel Card represents the wishes of a child we serve and contains their first name, age and gender. We will supply you with as many Angel Cards as you would like to support. All instructions are listed on the Angel Card along with a contact name/number if there are questions. We ask that you budget between $75-100 for each child. Partners commit to a number of Angels and can hang their cards on a tree or in their reception areas to get their staff, clients, congregation members, etc. involved.
Donate funds to HELP ANY CHILD.
Let us do the work! Your monetary donation allows us to purchase gifts for children whose Christmas Angel Cards were not selected.
Give a Gift Through Our Wishlist.
Purchase gifts from our wishlist for children who were not individually selected. These gifts will be delivered to LSF.
Have questions or are you ready to accept Christmas Angel Cards? Contact Samantha Motyl: 813-599-0380 or samantha.motyl@lsfnet.org
Congratulations, Mike Carroll!
Categorized in: Work
This post was written by Elevate, Inc.