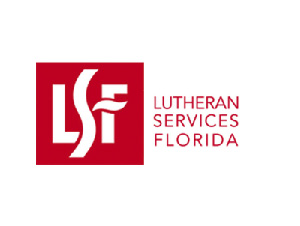 Yasmin Sayed is the community engagement manager for the Refugee Resettlement Program at Lutheran Services Florida. She strategizes and leads community engagement efforts and builds institutional partnerships for the refugee resettlement program. She was instrumental in helping resettle 450 Afghan refugees who moved to Tampa and continues to support resettlement work. The collaborations she drove have led to an eco-system of partners providing complementary goods or services for 100% of refugees resettled by LSF, yielding in kind donations to the tune of several hundreds of thousands of dollars.
Yasmin is passionate about social and economic empowerment of low income and marginalized communities. Before moving to the US, she spent most of her professional life working with fast paced corporate financial institutions helping them achieve their financial inclusion goals to positively impact livelihoods of millions of low-income entrepreneurs in urban and rural India.
Yasmin is a Fulbright Scholar and recipient of several other prestigious awards that allowed her to pursue higher education and travel to represent India at various international forums on the continents of Asia, Africa, Australia, Europe, and America. She is a proud alumna of Tata Institute of Social Sciences, Mumbai India where she pursued her master's in social work (2006-08). Followed by which she pursued an MSc in Poverty and Development from the University of Manchester, England (2012-13) made possible through a 100% scholarship under the Joint Japan World Bank Graduate Scholarship Program. Yasmin is thrilled to be part of the Tampa Bay community and enjoys discovering Tampa with her curious 4-year-old boy!
Categorized in: Work
This post was written by Elevate, Inc.