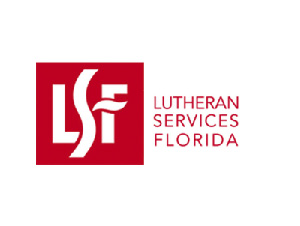 Each year, hundreds of foster children in LSF's care rely on us for a little joy at Christmas. This is a big task that brings smiles to all as we provide joy for children at risk of abuse and neglect. It is a little stressful too though! We must ensure that each child receives a special gift as it may be the only gift they receive during the holiday season.
We depend upon the generosity of people in the Tampa Bay communities to help us meet this need. Through partnerships with individuals, businesses, organizations, and churches, it is made possible. Will you help us?
There are three ways you can get involved:
Provide Gifts for Specific Angel(s)
Each Angel Card represents the wishes of a child we serve and contains their first name, age and gender. We will supply you with as many Angels as you would like to support. All instructions are listed on the Angel Card along with a contact name/number if there are questions. We ask that you budget between $75-100 for each child. Partners commit to a number of Angels and can hang their cards on a tree or in their reception areas to get their staff, clients, congregation members, etc. involved.
Donate funds to HELP ANY CHILD.
Let us do the work! Your monetary donation allows us to purchase gifts for children whose Christmas Angel Cards were not selected.
Give a Gift Through Our Wishlist.
Purchase gifts from our wishlist for children who were not individually selected. These gifts will be delivered to LSF.
Please consider blessing one, ten, or dozens this Christmas! Any and all help is appreciated. To purchase a gift or donate, please go to: www.lsfnet.org/Christmasangels
To request Angel Card wish lists or inquire for more information, contact Samantha Motyl: 813-599-0380 or samantha.motyl@lsfnet.org
Have you heard about our Soiree of Hope at Tampa's Centre Club on November 9th? You're invited! For tickets and sponsorship details, visit http://soireeofhope.org/
Categorized in: Work
This post was written by Elevate, Inc.