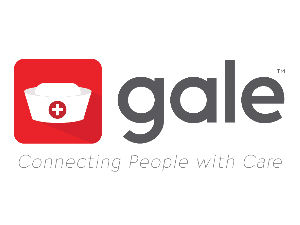 A roller coaster – that is how many companies describe 2020. And yet for one local company, Gale Healthcare, it was also a year to shine.  Named after Florence Nightingale, who changed the field of nursing forever, Gale Healthcare has emerged as a leader in transforming the healthcare staffing industry.
Gale Healthcare offers industry-leading technology and pay innovations to help solve a national problem – a shortage of nursing professionals to provide care in post-acute healthcare settings. Using a state-of-the-art technology platform, the Gale app allows healthcare facilities to list open shifts and empowers nursing professionals to immediately accept shifts – at the click of a button. Gale also offers its growing workforce the benefit of daily pay.  Harnessing the power of the gig economy, these innovations allow Gale to provide urgently needed caregivers to healthcare facilities across the country.
In 2020, Gale expanded their operations to 34 states, increased their national clinical workforce to more than 22,000, and exceeded their goal of serving more than 17,000 patients per day. To support this growth, Gale also hired more than 100 new internal employees, mostly in the Tampa Bay region.
Last January, the Florida Venture Forum selected Gale Healthcare to present at its Florida Venture Capital Forum in Orlando. In November, the South Tampa Chamber of Commerce recognized Gale Healthcare as a finalist for the Small Business of the Year award.
We are extremely proud to highlight these accomplishments and the work Gale Healthcare is doing to #ElevateTampa. We look forward to following their continued growth and positive impact on our community
For more information on how Gale can streamline your healthcare staffing needs, visit their website: https://galehealthcaresolutions.com/
Categorized in: Work
This post was written by Elevate, Inc.