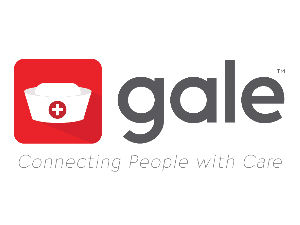 Last week Gale Healthcare Solutions CEO Tony Braswell sat down with St Pete Catalyst Founder Joe Hamilton for the latest episode of the Startup Report. (Hear the full interview here: https://stpetecatalyst.com/startup-report/startup-report-81-gale-healthcare-solutions/). Gale Healthcare Solutions offers leading technology and pay innovations to address the national nursing shortage. Using an on-demand talent management platform, Gale provides workforce solutions for recruiting, credentialing, scheduling, time and attendance, communications, and pay. The mobile and web-based Gale app connects nursing professionals directly to healthcare facilities in need of clinical staff, and provides caregivers with daily pay.
Tony explained to Joe that Gale was named in honor of Florence Nightingale who changed the field of nursing forever, not too different from what Gale is doing today. He went on to tell the story of how Gale started using technology to streamline the healthcare staffing business he was already running, and how his son purchasing ketchup on Amazon in 2016 gave him the idea that has now snowballed into a national brand focused on solving short staffing in the nursing field. Tony continued, "We switched from a staffing company calling people one at a time to creating a tech marketplace that facilitates the transaction between the nurse and the facility."
Tony explained the severity of the problem he's tackling – estimates show the U.S. is a million nurses short of need. Gale's goal is to solve that problem by making it quick and easy for nurses to accept unfilled shifts at local facilities. Gale also provides same day pay for nurses making it a win-win for facility managers and nurses alike. Tony told Joe, "Seven days a week, every single day, we pay our nurses. To get paid the same day you work – that is a real game changer!"
Tony concluded his conversation with Joe by turning his sights to the future. "Nursing is just one opportunity." Tony went on, "Daily pay is where we are headed – not waiting for pay two weeks or even a month after working."
Since launching in 2016, Tampa-based Gale Healthcare has grown to more than 200 internal employees and 25,000 clinical staff. For more information, visit their website: www.galehealthcaresolutions.com
Categorized in: Work
This post was written by Elevate, Inc.